Despite accurate research and constant updating of the contents, errors may occur. We take no responsibility for the accuracy and completeness of all information.
For your safety, please ask the organizer for further information.
Villabassa / Niederdorf in Alta Pusteria in South Tyrol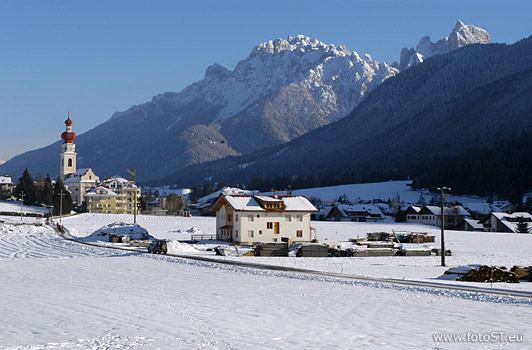 The village Villabassa / Niederdorf in the holiday region Alta Pusteria / Hochpustertal offers everything you might wish for and it provides all that ambitious guests need for a real dream vacation in South Tyrol. While ramblers go hiking in the picturesque mountains of the Dolomites, gourmets can spoil their palates in high-class restaurants and spend recreational nights in one of the diverse accommodation facilities in Villabassa. Culturally interested people take pleasure in precious frescoes of Franz Altmutter and they have the possibility to visit the impressive museum of tourism.
Plan de Corones