Despite accurate research and constant updating of the contents, errors may occur. We take no responsibility for the accuracy and completeness of all information.
For your safety, please ask the organizer for further information.
Weather forecast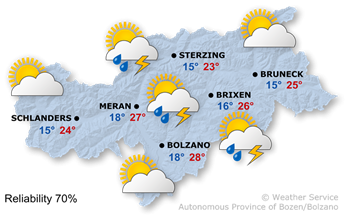 Low pressure conditions.
Many clouds, few sunny spells. In the afternoon and evening some rain showers and thunderstorms.
High temperatures between 23° and 28°.
Rain showers and thunderstorms. Already in the morning the first ones are possible, in the afternoon they will become more frequent.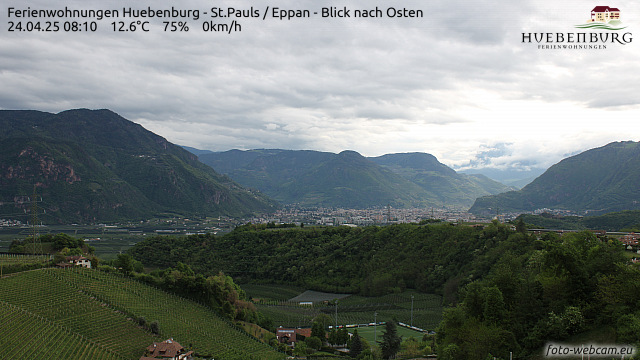 San Paolo