Despite accurate research and constant updating of the contents, errors may occur. We take no responsibility for the accuracy and completeness of all information.
For your safety, please ask the organizer for further information.
Weather forecast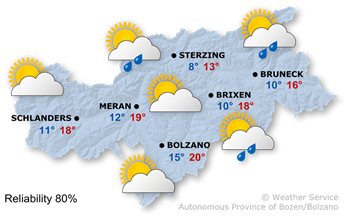 Humid air masses will reach the Alps.
Cloudy sky with precipitations in particular in the morning. In the afternoon sunny spells.
Maximum temperatures up to 12°/20°.
The day will begin with many clouds and often reduced visibility also due to precipitation. In the afternoon, sunny spells will arrive from west.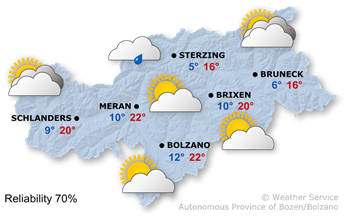 Over the Alps will persist humid air masses.
Mostly cloudy sky with some sunny spells. Possibility of some rain to the north.
Maximum temperatures between 15° and 22°.
The visibility will be often reduced. To the north possibility of precipitations.
Webcam in Marlegno