Despite accurate research and constant updating of the contents, errors may occur. We take no responsibility for the accuracy and completeness of all information.
For your safety, please ask the organizer for further information.
Weather forecast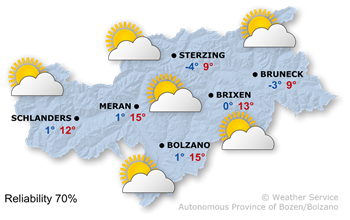 Weak high pressure conditions.
Partly sunny with some high clouds. In the night some light precipitations on the alpine crest.
High temperatures between 7° and 15°.
High and medium-high clouds. In the night in the North light snowfall.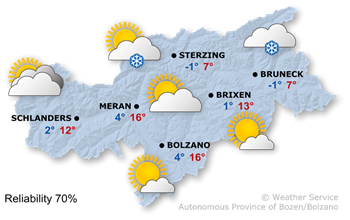 North-westerly upper level flow will bring humid air masses towards the Alps.
Cloudy sky with light snowfall along the main alpine crest. Sunny weather with harmless clouds and North foehn in the South.
Top temperatures between 6° and 16°.
Clouds and light snowfall in the northern mountains. Quite sunny weather in the South. Decreasing temperatures.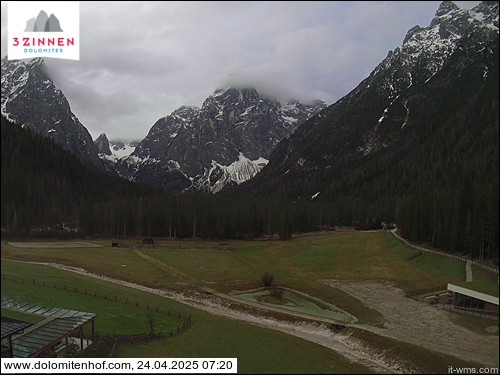 Webcam in Sesto