Despite accurate research and constant updating of the contents, errors may occur. We take no responsibility for the accuracy and completeness of all information.
For your safety, please ask the organizer for further information.
Weather forecast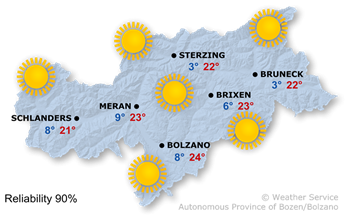 High pressure conditions.
Sunny weather with clear sky. Local fog around Bruneck will dissolve during the forenoon.
Top temperatures between 19° and 24°.
Sunny weather with clear sky. Mild conditions, bit the south-westerly wind will be stronger.
Saturday

Temp. max: 23°C
Temp. min: 6°C
Sunday

Temp. max: 20°C
Temp. min: 7°C
Monday

Temp. max: 22°C
Temp. min: 9°C

Saturday partly sunny with some clouds moving through and some possible showers in the evening. On Sunday a mix of sun and clouds. On Monday partly sunny weather with some low clouds in the morning. Sunny weather with low clouds in the morning also on Tuesday.

Source: Hydrographic Office of the Autonomous Province of Bolzano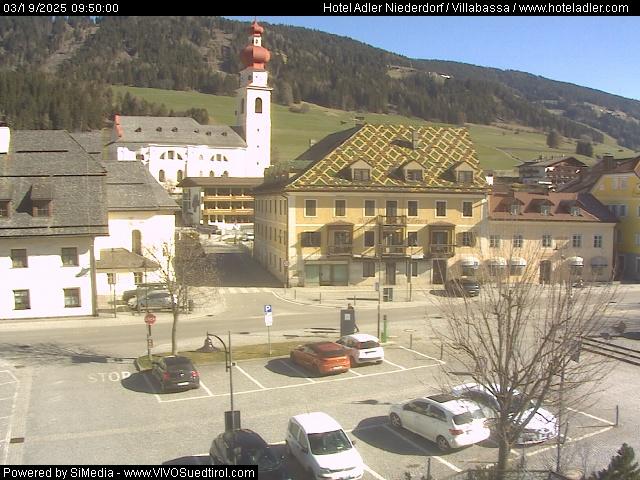 Villabassa