Despite accurate research and constant updating of the contents, errors may occur. We take no responsibility for the accuracy and completeness of all information.
For your safety, please ask the organizer for further information.

South Tyrol > Vinschgau Valley
Vinschgau Valley in South Tyrol

The sunny Vinschgau Valley stretches from the Reschen Pass to the village of Naturns. This valley of contrasts promises an unforgettable holiday for each and every one of its guests.
Nestling between imposing peaks and breathtaking glaciers, the idyllic alpine meadows and lush green meadows run along the gentle valley slopes.
Enjoy the scenic contrasts, experience the uniquely beautiful atmosphere of the picturesque side valleys and get to know delightful people during your exploration of this wonderful holiday region.
The giant glaciers of the Ortler group and the mighty mountain peaks of the Ötztal Alps that sparkle in the sunshine are exceedingly inviting for hikers and mountaineers.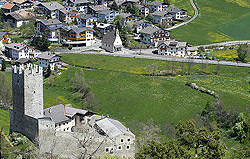 Numerous fixed rope climbing routes, impressive peak tours, romantic walks through the irrigation channels as well as a wealth of other fantastic sport and leisure options such as rafting, tennis, riding, swimming or paragliding guarantee fun, relaxation and variety.
The Vinschgau Valley also has plenty to offer winter sports fans. Young or old, big or small, winter becomes an unforgettable experience. Alongside modern lifts, fantastically well prepared pistes and several kilometres of cross-country runs, the wonderful skiing areas in the Ortler Ski Arena offer appealing tobogganing runs and uniquely beautiful winter rambling paths.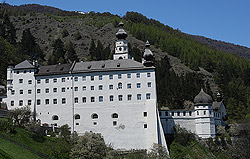 All in all, a real paradise for those who love the colder season as much as the warmer months of the year.
Another thing that you should not miss under any circumstances are the many varied culinary delights with which your Vinschgau Valley hosts are sure to bedazzle you. The simply inexhaustible range of Vinschgau specialities includes asparagus, apples, strawberries, sweet apricots and delicious game dishes.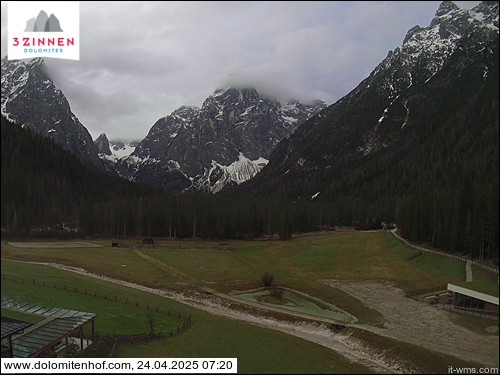 Webcam in Sesto