Despite accurate research and constant updating of the contents, errors may occur. We take no responsibility for the accuracy and completeness of all information.
For your safety, please ask the organizer for further information.
Chienes at the Kronplatz in South Tyrol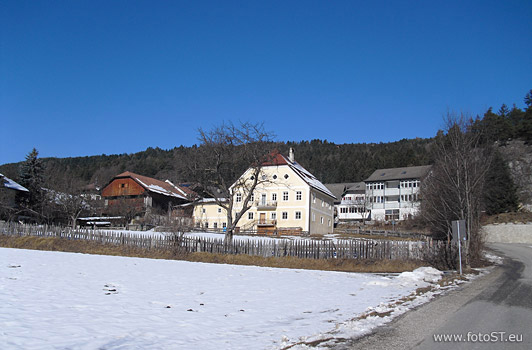 Chienes in South Tyrol – it is a guarantor of an unforgettable vacation surrounded by intact nature which inspires the young and the young at heart: the perfect place to wander through the fantastic mountains of the holiday region Kronplatz, jump into the refreshing water of the swimming lake of Issengo, forget about everyday stress and enjoy recreative nights in one of the many first-class accommodations in Chienes – this is how you want your vacation to be! One of the cultural highlights which you should definitely not miss in the Val Pusteria is a visit of the Castel Schöneck, the birthplace of the poet and minnesinger Oswald von Wolkenstein.
Webcam in Marlegno