Despite accurate research and constant updating of the contents, errors may occur. We take no responsibility for the accuracy and completeness of all information.
For your safety, please ask the organizer for further information.
S. Cristina / St. Christina in Val Gardena in South Tyrol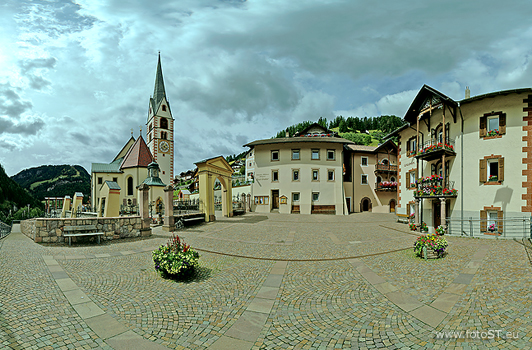 The locality Santa Cristina in the Val Gardena impresses visitors from all over the world. The good sport infrastructure in this charming South Tyrolean municipality, pristine natural landscapes, nearby places of excursions - like the picturesque village Ortisei -, and the wide range of various accommodation facilities in Santa Cristina let day to day worries disappear. You will be able to totally relax.

The men's Ski World Cup is a special highlight for the fans of this winter sport. You can closely watch the best skiers of the world how they speed down the infamous "camel's back" run on the "Saslong" piste.
San Leonardo in Bressanone