Despite accurate research and constant updating of the contents, errors may occur. We take no responsibility for the accuracy and completeness of all information.
For your safety, please ask the organizer for further information.

South Tyrol > Activity country > Climbing
| | |
| --- | --- |
| Ice and rock climbing in South Tyrol | back |

South Tyrol truly is an adventure park for climbers and has long been known for its super mountain ranges. Amongst the Dolomites you find one of the Alps most unique climbing regions, right at your hotel's doorstep.
Rock climbing is been considered as one of the most beautiful, if not the most beautiful alpine adventure.

There are plenty of Alpine Schools in South Tyrol, which offer excellent courses and a helping hand with anything related to climbing, routes, alpine tours, trekking, and ice climbing.
Security plays a very important role in the world of climbing.
The basics about the use of the rope, carabineers, security tools and climbing techniques, can be picked up during one of these courses. Children have the opportunity to get a taste of rock climbing in so called adventure camps.

The season for rock climbing in South Tyrol starts in spring and ends in autumn, but also in winter climbers will find a place to do what they like best. Waterfalls are transformed into gigantic ice falls. Hot spots for ice climbing are situated in the Grödner Langental, in Corvara and at the foot of the Marmolada.
In case of unfavourable weather for outdoor climbs, the many climbing halls in the region can be a great alternative.

Climbing courses for children as well as trial courses can be booked at one of the many climbing parks; advanced climbers can let off steam in a climbing park, in climbing hall or bouldering halls.
Experience the joy of climbing in South Tyrol from January to December.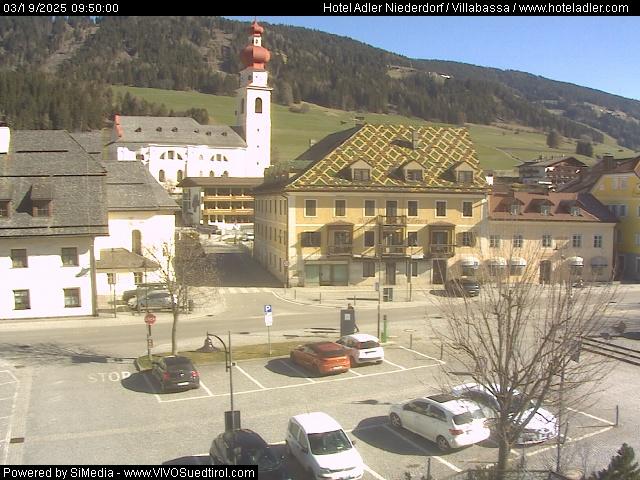 Villabassa